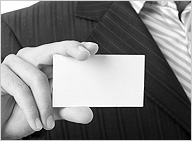 Isn't it refreshing to hear
"Our job is to make you look good"
Let us do this for you
Based in Oakville, Ontario, we were founded with one goal in mind, to return to a time where pride and ownership in one's work was valued. Every job receives the same attention to detail under our careful watch. Our drive for excellence translates into we can do just about anything and do it well, so Front Line Printing Canada is so much more than ink on… we are a testimonial of what can be accomplished in a connection between a printer and their client.

We combine both superior quality and competitive pricing to deliver a product that the client can be proud of, so we encourage you to contact us to see how we can help you achieve the desired results you envisioned for your next print project and that gives you a leading edge over your competitors.